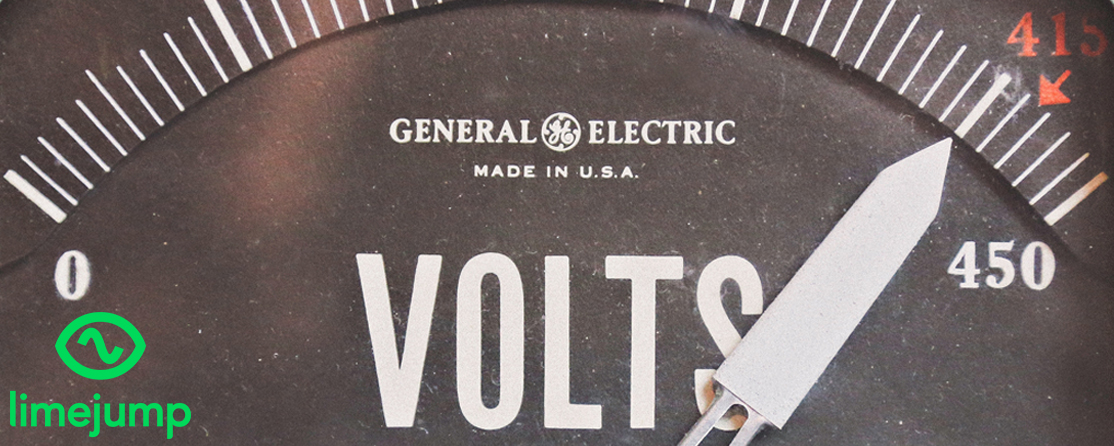 The week in flexibility: Madness Visits After Midnight – Market Decoupling Provides Peak Price Opportunities
Each week, we take a look at the week in flexibility trading that has just been, and at what's next. Enjoy our latest instalment:
Let's address this right away, last Friday provided the world of flexible energy trading with a jolt of excitement.
The Day-Ahead market showed such a significant decoupling of prices between the hours of 23.00-04.00 that a technical issue with the clearing algorithm was suspected – with prices on N2EX hitting huge highs. At 23:00 on Friday night the N2EX auction closed peculiarly high at £276 while EPEX cleared at just £46 for exactly the same time period.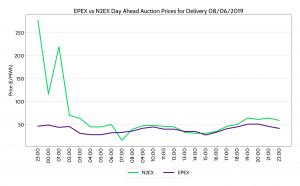 This significant event followed a particularly erratic week. Tuesday's System Price was on a roller coaster ride with swinging highs and lows after over forecast demand in the morning combined with under forecast conditions during the afternoon. Overall, System Price averaged £43.43/MWh while NIV turned out marginally short at 30MWh, but the highest System Price was found in period 35 and 36 at £104/MWh and the lowest System Price in period 10 at £1/MWh: with Spalding CCGT being the lowest accepted bid at £0/MWh. Limejump expected these dynamic shifts and received £1,400 from strategic pricing during this time period.
Wednesday was no calmer, as low wind generation combined with a lack of solar generation and under-forecast demand taking a toll on System Price stability. The highest System Price was in SP35 at £62/MW although the National Grid control room called a number of offers at £84/MWh. Interestingly both the lowest System Price was in period 12 at £14.1/MWh and the price setter was actually a trade performed by National Grid themselves.
This volatility particularly benefited Limejump assets who can embrace flexibility.
Thursday delivered some sunny interest on the system and a high dip in the System Price during the day due to high generation. At its maximum, solar generation was providing almost 20% of the national electricity supply. Prices dropped during the afternoon before recovering to £79.97/MWh at 20:00 pm. The price setter for this settlement period was pumped storage plant Cruachan Power Station.
On Sunday, a fall in wind generation caused National Grid to accept more offers than bids through the balancing mechanism. System Prices peaked between 21:00-21:30 pm at £74/MWh. Limejump's asset portfolio was instructed a total of 15 times during these volatile time periods.
Flex in numbers:
Total number of instructions for Limejump: 131
Top System Price of the week: £104
Lowest System Price: – £60.10
Disclaimer
This document has been prepared by Limejump and is provided to its recipient on no-reliance basis, free of charge and voluntarily. The data and analysis in this document is owned by Limejump, unless where stated otherwise. The recipient shall not distribute the document to people outside of its organisation. Whilst Limejump has taken reasonable care in preparing this document, no representation or warranty, either expressed or implied, is made as to the accuracy or completeness of the information that it contains. This document does not constitute professional advice, delivery of service or performance of a contractual obligation by Limejump. Parties using information in here should make their own enquiries and obtain independent verification as to its accuracy and suitability for the purpose for which they intend to use it. Neither Limejump nor any other companies in the Limejump group, shall be liable for any error or misstatement or opinion on which the recipient of this document relies and does not accept any responsibility for any costs, damages or losses which may be incurred as a result of the reliance, use or unlawful distribution of this document by its recipient.