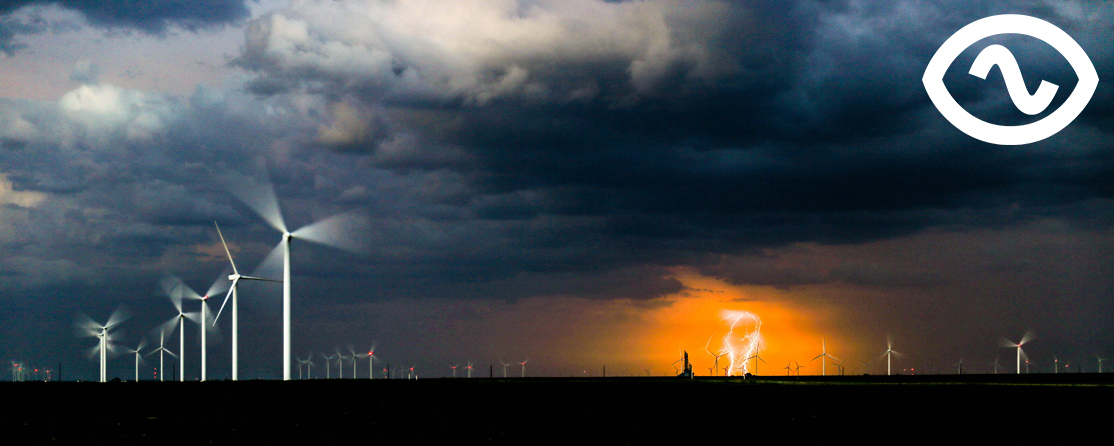 The week in flexibility: a subdued start springs surprises and a record-breaking​ end
Each week, we take a look at the week in flexibility trading that has just been, and a look at what's next. Enjoy our latest instalment. The week in flexibility kicked off fairly subdued, delivering subdued pricing on Monday, failing to reach higher than £52.90/MWh in the morning. But by the end of the week, the market could be described as anything but quiet.
First, we saw Thursday bring a notable 'static' event, with frequency dropping to almost 49.5hz, likely related to all three West Burton B Power station units tripping in the afternoon. This level of frequency deviation is on the edge of acceptable limits that UK systems can handle. With increasing changes in weather patterns, a high percentage of renewable asset utilisation, volatility is quickly becoming the new norm.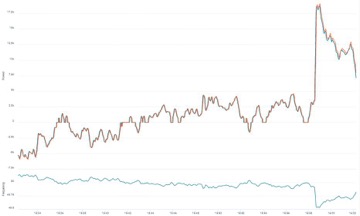 Then Friday bought the fantastic announcement from National Grid that a higher volume of Britain's electricity has been generated from zero-carbon sources this year than fossil fuels. As an energy trading leader, we see our renewable generation customers being called on with ever-increasing frequency to supply energy to commercial markets to support this new generation and further reduce the UK's reliance on fossil fuels. This month alone we have responded to 475 instructions, opening up routes to trading markets for our customers and supporting the switch to clean power.
Elsewhere across the week, Tuesday bought a particularly varied landscape of power prices. Kicking off the day with a relatively low average of £25/MWh across the morning, before dropping to £0.04/MWh on SP19 and £0.18/MWh on SP20. High wind generation and CCGT turn-down instructions encouraged these reductions, most notably at West Burton Power Station ( T_WBURB-1, T_WBURB-2, T_WBURB-3 ). As the evening came around, prices initially rose to £80/MWh on SP33 at 16:00 and then continued to SP40, 19:30, before rising to the day's highest price of £82.50/MWh on SP37 & SP38 at 18:00 and 18:30. Price setters during these periods included Dinorwig Power Station (T_DINO-2 & T_DINO-1), Ffestiniog Power Station (T_FFES-4 & T_FFES-3) and our Limejump aggregated units (2__BANGE001 & 2__GANGE001) which delivered £1000 for our customers.
Wednesday saw a similar see-saw of value, especially during the morning where the system price changed direction almost every individual settlement period. This volatility was due to a steep increase in prices on a small buy stack, which meant prices increased quickly as National Grid asked units to increase generation at pace.
As we approached the weekend, Thursday's System Price again displayed high volatility on the back of a balanced system, frequently edging between over and undersupplied during the day. Inconsistent cloud cover was the cause of these supply swings. We saw the System Price peak during SP35 (17:00-17:30) with Foyers Power Station setting the price at £94.25, following the West Burton Power Station trips we mentioned earlier.
The weekend past brought relatively high system prices across both days, with Saturday seeing peak prices hit £65/MWh on SP24 and Sunday seeing the highs of £60/MWh during the evening peak in SP37 & SP38. Key price setters proved to be Ffestiniog Power Station (T_FFES-3), Pembroke Power Station (T_PEMB-11) and Langage Power Station (T_LAGA-1). On Sunday we also saw Seabank Power Station (T_SEAB-1) and Coryton Power Station (T_COSO-1) instructed to provide large amounts of generation during following an under-forecasted afternoon.
This week we are set for volatility as the weather brings thundery surprises and a number of weather warnings.
Flex in numbers:
• Total number of instructions for Limejump: 118
• Top System Price of the week: £94.50
• Lowest System Price: £0.04