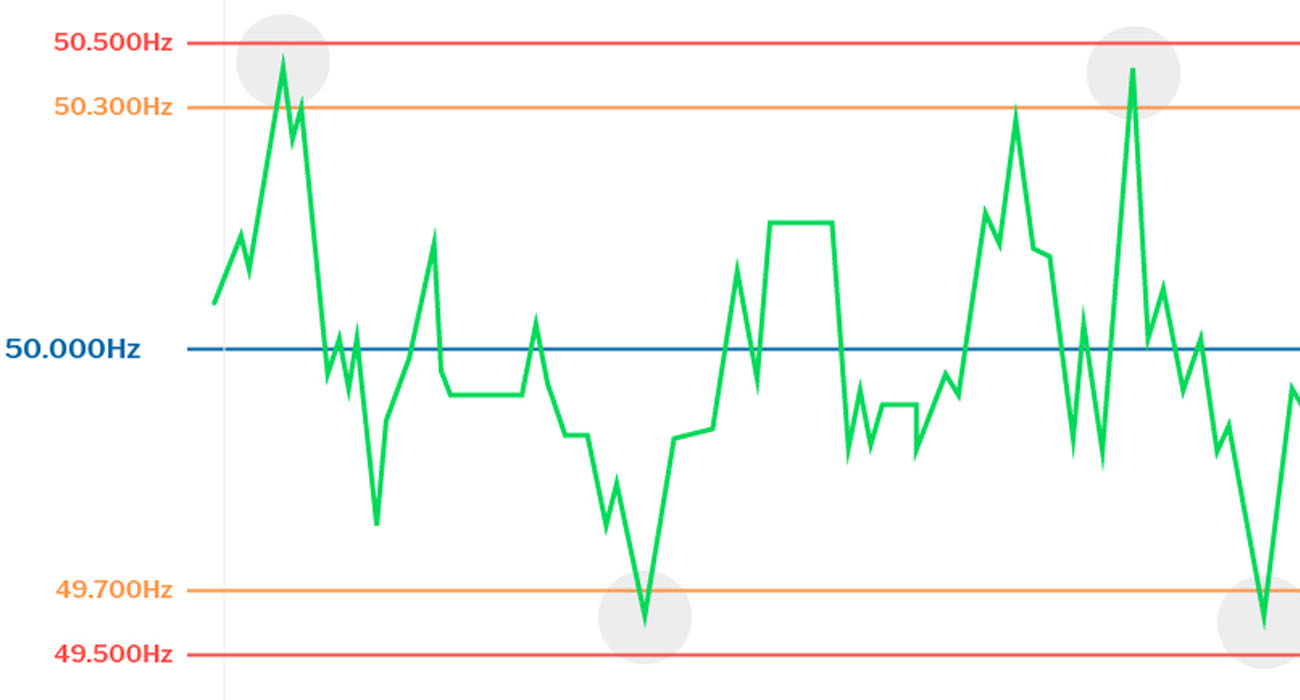 Limejump to Operate 30% of all Firm Frequency Response Energy Supply for National Grid
Following the latest Firm Frequency Response (FFR) tender results, Limejump has been awarded 89MW of the total contracted National Grid Volume.
This is the largest share by one company in the U.K. and is the equivalent of 1/3 of the total FFR volume (excluding EFR) that will be delivered to National Grid.
These awarded assets will be able to take advantage of demand fluctuations to generate revenue from their assets by providing National Grid with a secure backup supply to maintain uninterrupted delivery of electricity to the U.K.'s homes and businesses.
FFR provides National Grid with a flexible supply of energy, in sub-second reaction time.
This supply will be called upon to support and rebalance frequency when volatility is experienced to avoid power outages or damage to distribution networks and equipment. The identified and approved assets are called on to increase generation if required or reduce usage of energy in order to balance these deviations. The secured payment for these successful tenders is rewarded all year round, even if the allocation is called on or not.
As part of the Limejump Virtual Power Plant (VPP), Limejump controlled assets will be continuously reacting to frequency deviations from our live trading desk.
The very nature of the Limejump VPP provides a route to market for assets who can provide flexibility in terms of the speed at which they can supply or consume. Limejump's battery portfolio, one of the largest in the world, can provide this flexibility in times of demand, modify their charging patterns and can react to signals from National Grid extremely quickly and efficiently. Other assets that can follow these flexible demand patterns, such as heating and cooling systems, manufacturing equipment and variable sustainable generation sources are included in these FFR tenders and will be rewarded for their availability and speed of response.
Demand Response services form an integral part of Limejump's complete VPP offering which also includes products such as Power Purchase Agreements, markets such as the Capacity Market and Wholesale trading and ancillary services. The success of these tenders increases the appreciation of the value of these distributed generation sources and supports the UK Government targets to increase the utilisation of renewable resources to replace ageing carbon-based energy and reduce reliance on nuclear options.
As a continuing mission for Limejump to focus efforts to optimise potentially intermittent sources of energy, continual success in these markets and security of supply have proven effective once again.